James Hardie Siding Contractor
Protect your Bucks & Montgomery county area home and give it enviable curb appeal with beautiful, long-lasting James Hardie fiber cement siding—installed by our trusted local team.
Superb James Hardie Siding Installations to Grace Bucks County, Montgomery County and Surrounding County Area Homes
When your home exterior is looking worn or suffering from weather damage—which is all too common with stucco—it's time to invest in a long-lasting siding solution that gives you peace of mind. James Hardie® Siding is the perfect choice for homeowners in the greater Bucks county and Montgomery County area.
At Remodeling Concepts, we take pride in being a member of the James Hardie Contractor Alliance Program—trained and certified to do things right, exactly to the manufacturer's standards so you get lasting performance from your new siding.
Topnotch Hardie Siding Installation from Start to Finish

At Remodeling Concepts, our focus is all about YOU, the customer. We want you to be thrilled with your new Hardie siding, from consultation to installation to decades of lasting performance. You can expect us to keep you informed about your project at every stage, so you can stay in the loop and have confidence the job is done right.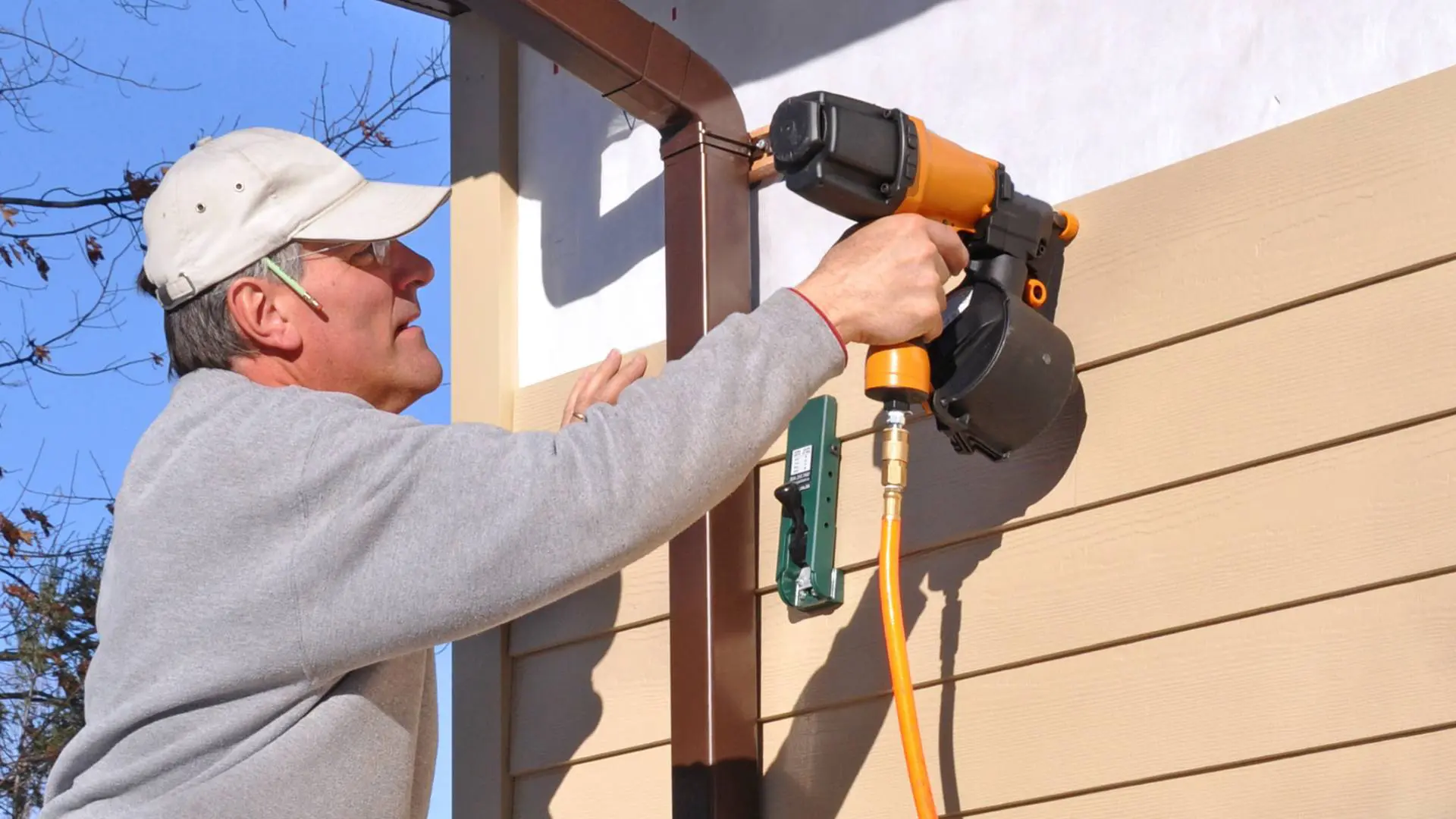 Attractive Styles to Customize Your Home Exterior
James Hardie siding is a versatile option that can be customized to fit your needs. Hardie siding offers a wide variety of styles that coordinate with popular home styles.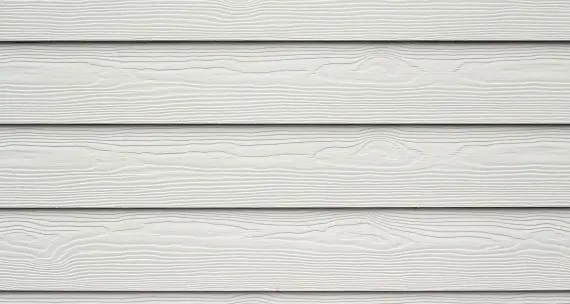 HardiePlank Lap siding is not only our best-seller in the Pennsylvania and New Jersey area — it's also America's most popular siding earning the Good Housekeeping Seal and is an excellent option for your home siding.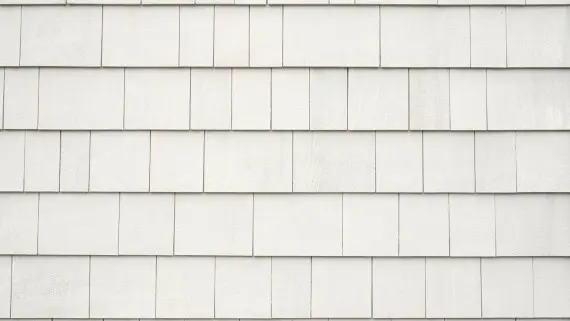 HardieShingle gives the appearance of cedar shingles without the issues common to natural wood products such as rotting, splitting, and cracking.
Create a memorable, striking design with this durable, elegant vertical siding. It's just as strong and weather-resistant as HardiePlank®, and it looks beautiful combined with HardieTrim® to create the popular board-and-batten style.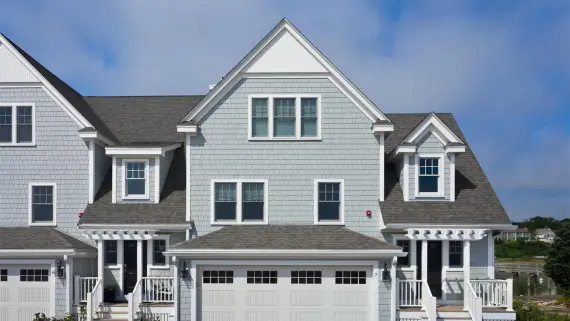 Ensure your home looks sharp and stays protected against the elements with HardieTrim. This attractive finishing touch to your home exterior upgrade complements your siding and safeguards corners, columns, window frames, and fascia from moisture intrusion.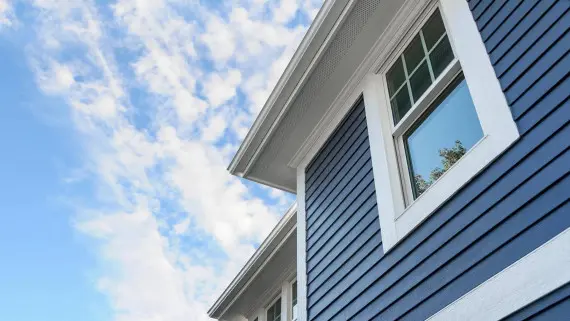 HardieSoffit protects the underside of your roof eaves and overhangs. Available in vented and non-vented styles, these horizontal panels can be custom cut to fit your home's unique needs. HardieSoffit blends smoothly with your Hardie siding to create a seamless look.
If you desire the classic look of natural cedar and shiplap panels without the constant upkeep of real wood, Hardie Artisan Siding is a perfect choice. It's durable, watertight, and easy to maintain.
Rich, Vibrant Siding Colors that Provide Endless Options
James Hardie uses ColorPlus Technology which helps  guarantee

you will get the most amazing and vibrant colors for your home. All of the color options are developed professionally for the best application. The paint is scratch resistant, fade resistant, and comes with a 15-year warranty.
ColorPlus Technology uses a specialized process that includes applying multiple coats of paint that can withstand different climates throughout the world. The paint is not just applied to the siding, but it is baked into the boards to provide you with long-lasting siding for your home.
One of our favorite things about Hardie siding is the full range of colors that are available. Their gorgeous collections allow you to design the appearance of your home that will increase its curb appeal and value.
Discover the most popular siding colors for Bucks County, Montgomery County, and the surrounding counties! Featuring attractive shades like beige, taupe, gray and gentle blues, these siding and trim products are locally stocked for quicker installation.
For customizable style that suits your unique personal vision, Hardie's Dream Collection offers more than 700 gorgeous ColorPlus® shades—including classic lights and dramatic darks, greys, neutrals, blues, greens, earth tones, and even pastels. Have samples delivered to your door to test them before you decide.
Magnolia Home | James Hardie Collection
This elegant, hand-picked collection features beautiful classic shades that can easily be mixed and matched to give you an exterior color scheme that's simple to execute—yet as elegant as if you hired a personal designer to plan it for you.
"My husband and I enthusiastically recommend Remodeling Concepts for anyone looking to get any external home repair. We hired them to replace our siding, doors, and rain gutter. We interviewed multiple contractors for the job, and their bid was well below their competitors. They worked quickly and professionally, and we were thrilled with the beautiful results. Pulling into our driveway is so exciting, as it feels like it is a brand new home! Thanks, Remodeling Concepts for the outstanding work!"

– Hollie W.
Hardie Siding Offers Great Benefits for Pennsylvania Homeowners
Hardie fiber cement siding is made from an eco-friendly blend of Portland cement, wood cellulose fibers, sand, and water. It lasts for decades in beautiful condition.
Bright, attractive styles and colors that don't easily fade
Warrantied to last 30 years, but often lasts 50 years or more
Avoids rotting, warping or cracking as it stands up to our area's wet, cold climate
Resists pests so you can bypass woodpecker, carpenter ant and termite troubles
Doesn't contribute fuel to a fire, and is rated noncombustible, giving your family more time to escape in an emergency
Strong return on investment, saving you on maintenance costs because it's so long-lasting and high-performing
Local Hardie Siding Experts You Can Count On
At Remodeling Concepts, we prioritize customer service and treat your property with the same respect and care we show our own home. With hundreds of local remodeling projects successfully completed, we know what works for our local area and we install only top-performing products—so you can rely on enduring quality and results that delight you. And every product we install has a warranty for your added peace of mind.
Enjoy Gorgeous, Lasting James Hardie Siding Installed by Our Pros
Why put up with inferior, failing siding that brings down your curb appeal and puts your home at risk of moisture damage? Turn to Remodeling Concepts—your trusted local pros—for a beautiful, durable Hardie siding installation that makes you proud of your home for years to come.