Enjoy lasting performance, easy upkeep, and improved energy efficiency for your Pennsylvania home with composite siding installed by our local pros. 
Give Your Home a Makeover with the Stylish Design of Premium Composite Siding
Tired of outdated, warped or rotted wood siding that's putting your home at risk of moisture damage? If you love the attractive aesthetics and texture of natural wood grain, but don't want the hassle of constant upkeep, we have the perfect solution—gorgeous, durable composite siding that looks as good as wood but performs even better.
At Remodeling Concepts, we're committed to quality that homeowners can count on. We only install top-of-the-line siding materials that meet our rigorous standards, which is why we're an authorized dealer and installer for premium Alside® composite siding.
Benefits of Composite Siding Installation from Remodeling Concepts
Also known as engineered wood siding, composite siding offers the beauty of wood without the same tedious maintenance needs. Homeowners appreciate that tremendously—as well as these other advantages of choosing it for your replacement siding:
Enviable Curb Appeal 
The classic appeal of wood siding is undeniable—and with composite siding, you get the incomparable look you desire. Engineered wood offers attractive grains and textures that create the timeless comfort and warmth of cedar boards.
Lasting Protection 
Made to withstand the tests of time, composite siding retains its just-nailed-in appearance for its decades-long lifespan (30-50 years!). It resists moisture damage, and doesn't easily rot, warp or crack like cedar siding.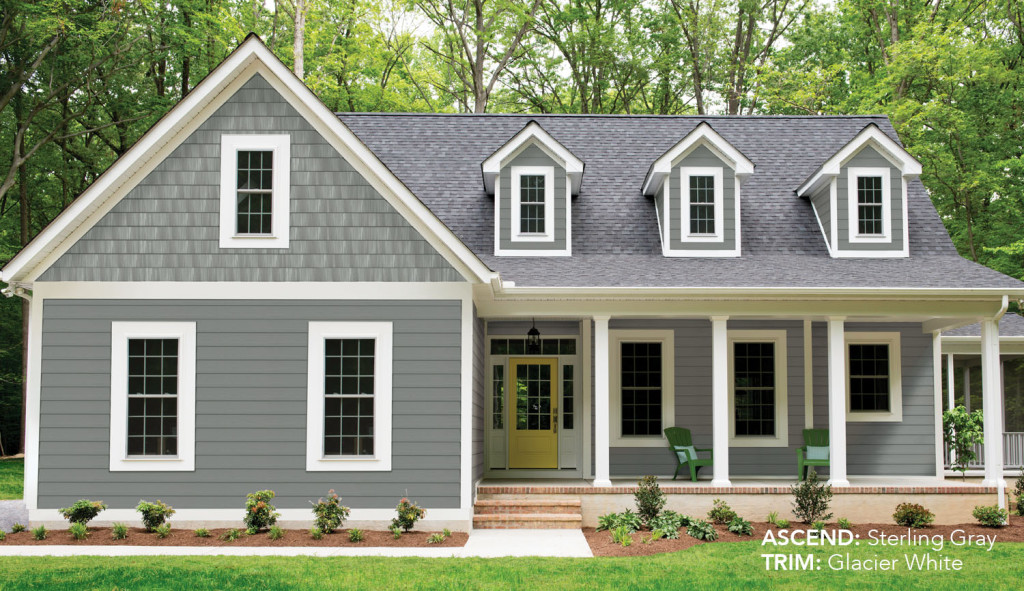 Easy Upkeep 
With minimal maintenance needs, engineered siding doesn't require painting, staining or waterproofing as frequently as real wood. Some composite siding, like our favorite—Alside ASCEND®—doesn't require painting at all. Just rinse off the dust once a year, and you're set.
Streamlined Installation 
Lightweight and simple to manage, composite siding is easy for installers to work with. Fewer laborers are needed to do your project, and your siding replacement will go faster—saving you on installation time and costs. 

Top-Performing Alside ASCEND Composite Cladding
For a luxurious aesthetic that sets your home apart in your neighborhood, Alside ASCEND® provides decades of satisfaction for Greater Bucks County area homeowners. Made from glass fibers, polymers, polystyrene, and graphite, this exceptionally strong composite siding features deep, textured grains that look like real wood, with virtually no maintenance needed.
You'll appreciate Alside ASCEND's many other unique advantages too
20 fade-resistant colors — Create a memorable look with classic shades like Almond and Monterey Sand, or trendy hues like Laguna Blue and Mountain Fern.
Streamlined installation — ASCEND's self-aligning "stack lock" application design and forgiving hang allow installers to achieve a consistent, smooth appearance.
Moisture resistance — Alside composite siding won't rot, warp, mold or mildew.
Protection against weather extremes — Its durable strength resists damage from wind, hail, and ice. 
Class A fire rating — This siding doesn't easily combust, giving your family and possessions greater protection in an emergency.
Reliable indoor comfort — Alside ASCEND's graphite-infused Neopor® insulation has an R2 insulation rating, giving your house greater efficiency.
Limited lifetime warranty — Enjoy peace of mind in your investment. 
Ascend Siding Colors to Provide Endless Options for
Rich & Vibrant Home Design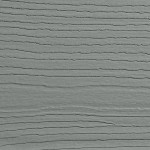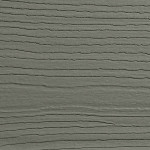 "My husband and I enthusiastically recommend Remodeling Concepts for anyone looking to get any external home repair. We hired them to replace our siding, doors, and rain gutter. We interviewed multiple contractors for the job, and their bid was well below their competitors. They worked quickly and professionally, and we were thrilled with the beautiful results. Pulling into our driveway is so exciting, as it feels like it is a brand new home! Thanks, Remodeling Concepts for the outstanding work!"

– Hollie W.
Trusted Installation Results from Our Local Team
When it comes to siding installation, it pays to choose local pros who are committed to doing the work right. At Remodeling Concepts, we care about providing you with unparalleled customer service. We respect your property as if it's our own—attending to every detail, communicating proactively, and providing meticulous cleanup, so you can relax and enjoy your new siding.
Enjoy an Elegant Home Transformation with Composite Replacement Siding
Achieve the luxurious, classic curb appeal and strong, enduring performance you deserve for your home exterior with Alside ASCEND composite siding installed by your trusted local pros at Remodeling Concepts. We offer low interest, low payment financing through Service Finance.