Composite Siding Contractor in Newtown, PA
Remodeling Concepts can transform your Newtown home with gorgeous, durable composite siding for a classic look with minimal upkeep. 
Newtown, PA Composite Siding Installation & Repair Services
Peeling, warped, or rotting wood siding ruins the curb appeal of any home. As a Newtown resident, you should love the way your home looks, not dread coming home to a crumbling façade. At Remodeling Concepts, we've helped hundreds of Newtown area homeowners update their homes with gorgeous, durable composite siding. We can do the same for you! Read on to learn more. 
Timeless Elegance and Easy Upkeep
Composite or engineered wood siding is the perfect choice for a classic look for your Newtown home. Composite siding has the appearance of wood cedar boards but with much less upkeep. And because it's easy for our professional siding team to install, Remodeling Concepts can complete the job more quickly for you!
At Remodeling Concepts, we are proud to install Alside Ascend composite cladding. It is made from glass fibers, polymers, polystyrene, and graphite for exceptional durability.
Other benefits include:
Gorgeous curb appeal
Minimal maintenance
20 fade-resistant colors
Industry-leading limited lifetime warranty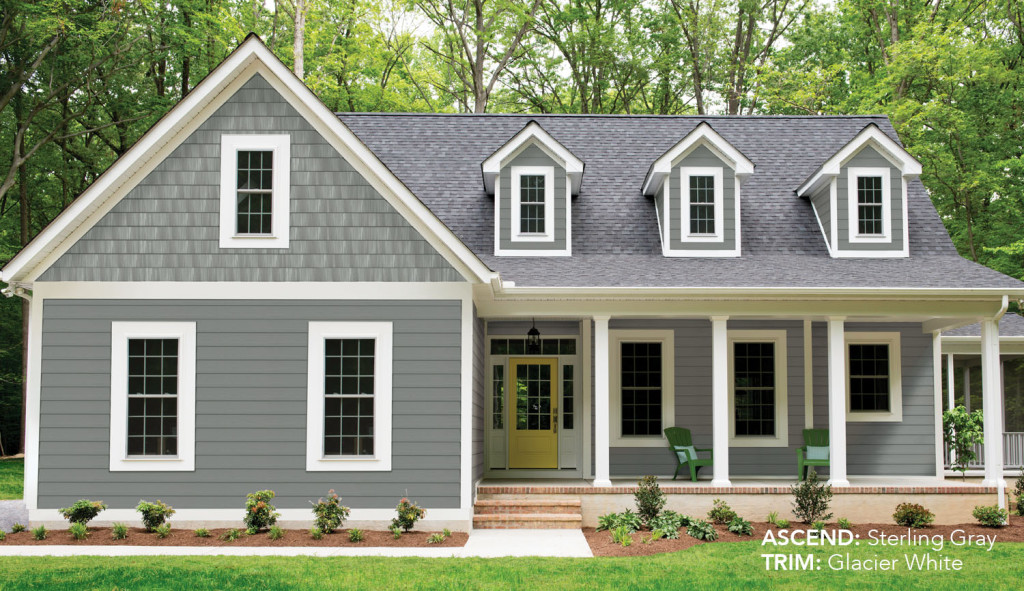 "Remodeling Concepts helped me tremendously.  I had siding, trim, and roofing damage from a tornado in the area.  The siding was perfectly matched to the existing siding that wasn't damaged and the installation team removed, repaired, and replaced the damaged siding in 2.5 days.  It looks great and is a huge relief.  Thank You!"
– Peter L. 
A Hassle-Free Journey to a Stunning Newtown Home Exterior
As an Alside dealer/installer, you can trust Remodeling Concepts to provide excellent installation services for your Newtown home so you have peace of mind that your home exterior will last! 
We employ a simple three-step process to ensure you love your updated home exterior: 
Step 1: We meet with you during a free, no-pressure consultation to discuss your needs. 
Step 2: One of Remodeling Concepts' experienced project managers guides you through the process so we can exceed your expectations.
Step 3: We get started installing your beautiful new composite siding. 
Finally, you come home to a refreshed home exterior! 
Transform Your Newtown Home with Composite Siding
Small-town charm and big city amenities are among the many reasons Newtown is one of the best suburbs in Pennsylvania. Main Line adjacent to Delaware County, Newtown also has abundant green space and vistas that maintain the founder's original plan.
At Remodeling Concepts, we are committed to exceeding your expectations for a long-lasting home exterior installation of which you are proud. Are you ready to update your Newtown home with stylish new composite siding? Contact us today for a free quote.