Home Roofing and Remodeling Contractor in Norristown, Levittown, Bensalem and Surrounding Areas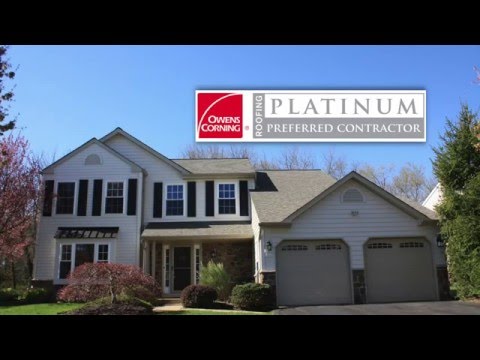 Remodeling Concepts in Feasterville, PA...
Best of the Best, a national show that travels the country seeking and showcasing the best local businesses,... Watch Video
Solve all your roofing, remodeling, and home improvement needs in one place
Finding one contractor to handle all your home improvement needs can be a difficult challenge, but Remodeling Concepts are the experts you can trust! We provide a complete line of home services in Pennsylvania, including roof repair and replacement, kitchen and bath remodeling, replacement window installation, and siding installation.
No matter what you are looking for, we have quality products, expert craftsmanship, and outstanding customer service. We know that every customer should be 100% satisfied at the completion of the job, and we strive to make that a reality.
Exterior improvement services transform your home
If you want to create more curb appeal and improve your property value, our exterior improvement services will help. We provide complete roof repair and roof replacement for a wide variety of materials, ensuring that your home will be dry and protected while looking great.
Replacement widows and siding installation are other excellent options for boosting your home's appearance. Siding allows you to customize the look of your home while improving durability. New windows are a great way to complete your renovation while improving energy efficiency and comfort. We can give you high quality installations for all these products and more!
Upgrade the interior of your home with quality remodeling
Many homeowners would love to remodel their kitchen or bathroom, and Remodeling Concepts can give you the remodel of your dreams without breaking the bank. We design custom kitchen and bathrooms and are happy to work with you to find the perfect fit for your home.
Upgrading these rooms is sure to make your home more beautiful and comfortable, and we supply high quality products that stand the test of time. Kitchen and bathroom remodels are two of the best ways to boost home value as well, making them a great investment for any homeowner considering selling their home.
Get complete home improvement services from one local contractor
At Remodeling Concepts, we're proud to be a local contractor that can service all of our customers' needs. Whether you need roofing, windows, a new kitchen, or anything in between, we have the expertise to get the job done.
If you want to get started with your next home improvement project, give us a call today for a free estimate! We proudly serve in Norristown, Levittown, Bensalem, Warminster, Newtown, Medford, Wynnewood, Moorestown, and throughout the surrounding areas.